From repairing wood floors to stretching buckled carpets,
Floors Etc. is here to help.
Wood floors are one of the most beautiful features in any home, but they can also be quite the eyesore if they become damaged or are not properly maintained.
Whether you're paying out of pocket, or through an insurance claim, our flooring experts are ready to help you with anything from:


water damage to
cracked, uneven or missing boards to

a floor that has been chewed up by your four-legged best friend (IT HAPPENS!).
We're often relied on by top builders and interior designers, who trust our expertise in hardwood floor repair and restoration.
Nobody likes a lumpy carpet – it's not pretty, and it's not comfortable.
Heavy furniture, lots of foot traffic, spills and wet accidents, and over-wetting are among of the major causes of carpet wrinkling or rippling.


Life happens, and over the years of owning a hardwood floor, many things can happen to it. People often seem to think that if their floors are significantly damaged that their only option is to replace them…a costly option compared to repair work. Before you give up on your existing floors, let Floors Etc. come assess the shape of your flooring and educate you on all of your options so you can make a sound flooring decision. We save our clients money all the time by repairing their damaged areas while preserving the rest of their floor. Give us a call, and let us make a trained assessment of your damaged hardwood floor – if we can repair it instead of replacing it, we'll tell you!
Disclaimer: If the problem is serious and affects a large portion of the floor, then the entire floor may need to be restored or replaced.
---
Floors Etc. Pro Tip


Every situation is different, but the first step in hardwood flooring repairs is always to make sure that the source of the problem is identified and corrected.
---
Water leakage, excessive heat, renovations, or other situations in your home can cause damage to your floor. Here are some signs that your hardwood floor could need some repairs:
Cracked or split wood

Gaps between planks

Loose planks

Warped or sagging floor

Edges of a board are higher than its center

Scratches, marks, and/or stains on the wood surface

Squeaky floor

Missing boards
---
"If your floors can be restored to their original beauty without replacing them,
Floors Etc. is your very best bet on making that happen."
Danny Krienke, VP
---
If you notice any of these or any other clear signs of damage, it's time to call us for a professional consultation to determine the problem and map out a solution that preserves the value of your hardwood flooring investment. We've honed our craft and have many techniques in our tool belt that will restore your floors back to their original beauty. We can match any species of wood, any stain, color or pattern your floor holds. Our experienced craftsmen will isolate the repair to the damaged area, replace and/or repair it and finally blend everything in to make it almost impossible to find the previously damaged areas. Depending on what condition your wood floors are in, we'll recommend a combination of repairs that may include:
Filling Gouges with Wood Putty

Replacing Planks and Boards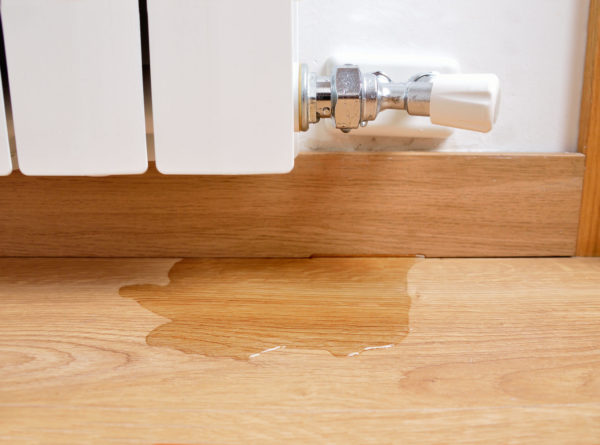 ---
"Unfortunately, by the time we get the call for help about water damaged hardwood floors,
the problem will almost always require refinishing and/or the replacement
of some – or all – of the damaged wood."
Sandra Burnett – Floors Etc., President
---
Time is of the essence when you have water damage to wooden floors in your home. When water damage is present in your wood floors, your response in the 24 hours (or less) are the most critical to avoiding long-term damage. Even minor spills should be cleaned up right away using an absorbent towel or some paper towels. If your spill is overwhelming or in any way destructive, or you've experienced a flood in your home, call a hardwood floor expert—like Floors Etc.!
Warning Signs of Water Damage to Hardwood Floors
Water damage on hardwood floors can sometimes go undetected. When you notice that there may be something off about your hardwood floor, damage has already been done. If you notice any of the following warning signs, you may have delayed water damage to your hardwood floors:
The finish on your hardwood floors shows stains or spots where water has gotten into the wood

Especially if stains are dark or black

Your hardwood floors feel damp

You notice mold growth on your hardwood floors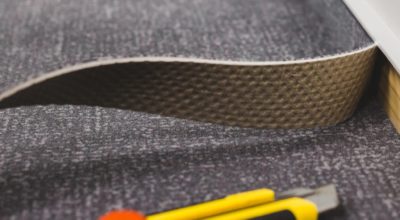 If your carpets are bunching up in areas or if you are seeing some bumps or folds appearing, this does not necessarily have to be the end of your carpet's lifespan.
Floors Etc. will power stretch your carpet, trimming off any excess created in the process, thereby restoring your carpet to its original smoothness. This service will most often go a long way to re-creating a new feel to your carpeted flooring at a fraction of the cost to replacing it. Not only will this service vastly improve the look of your existing carpet, it will also remove any existing tripping hazards caused by the ripples / wrinkles / buckles.
Give us a call for a carpet stretching estimate…
chances are, we can help make your carpet look crisp and fresh again.